We Not Allow Problem Product Shipped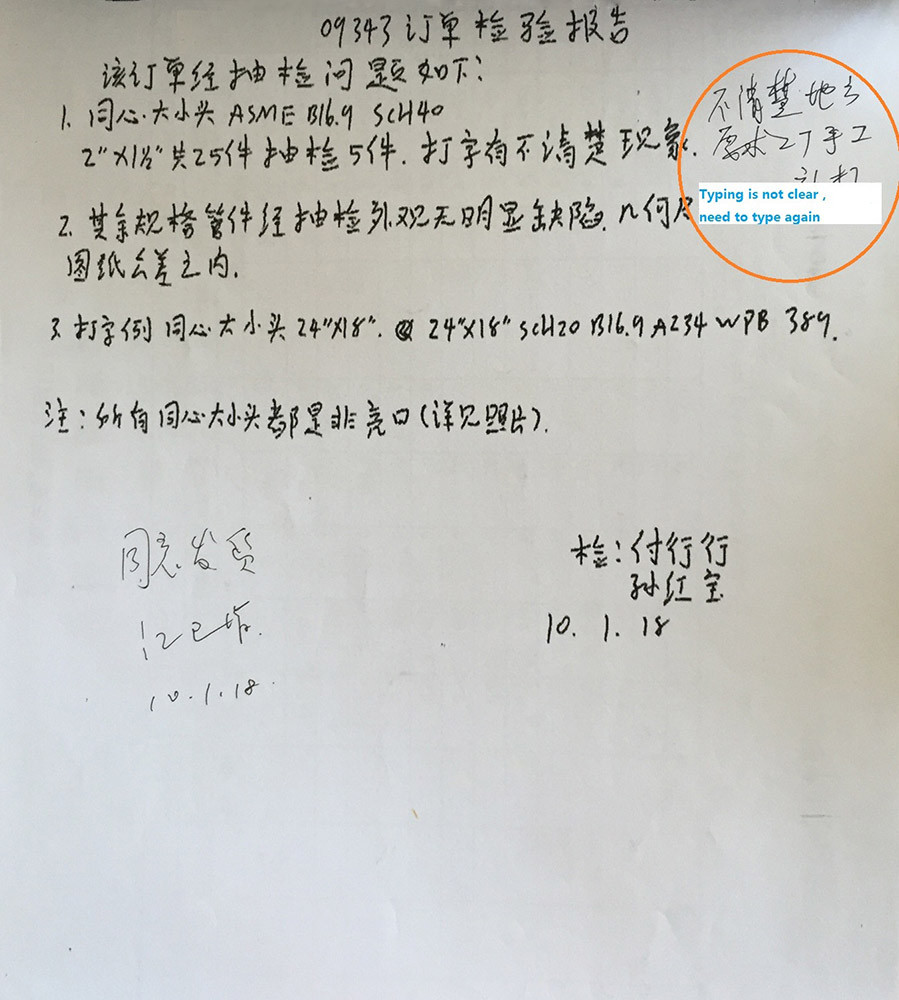 There was one reducer order in 2010. Our quality inspector found the typing is not clear, so he asked the worker to type again. Every order was tested by our quality inspector. And the test report needs to be signed by the quality inspector. Several test reports in 2009 and 2010 attached.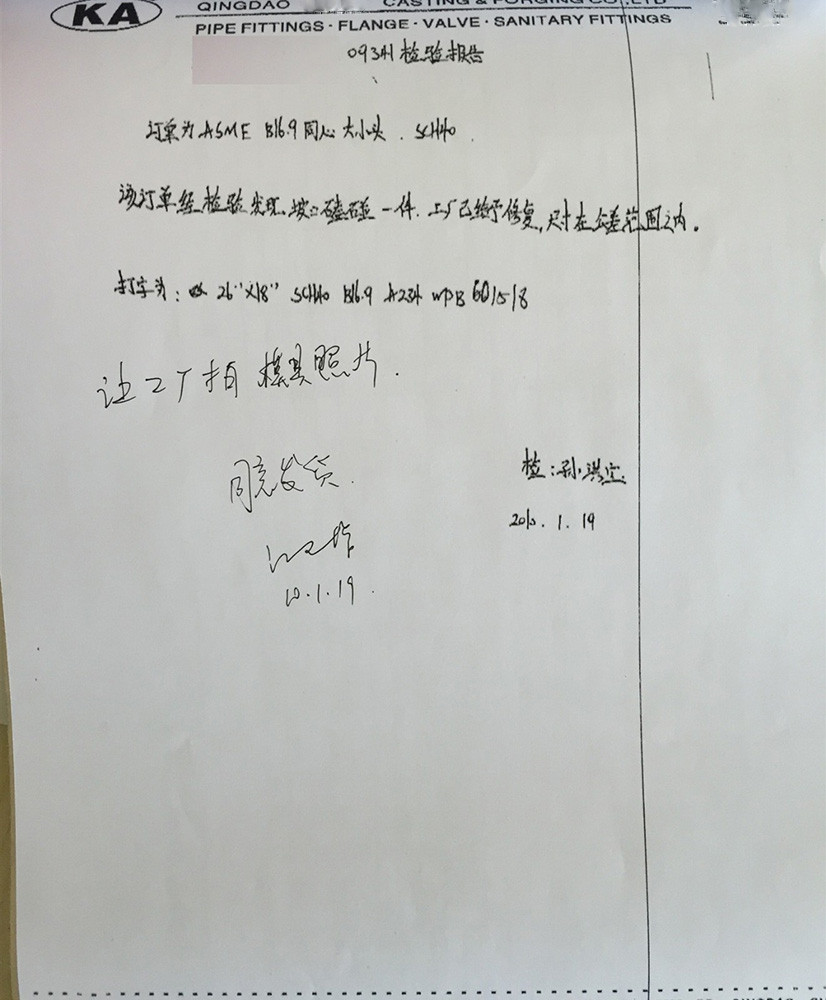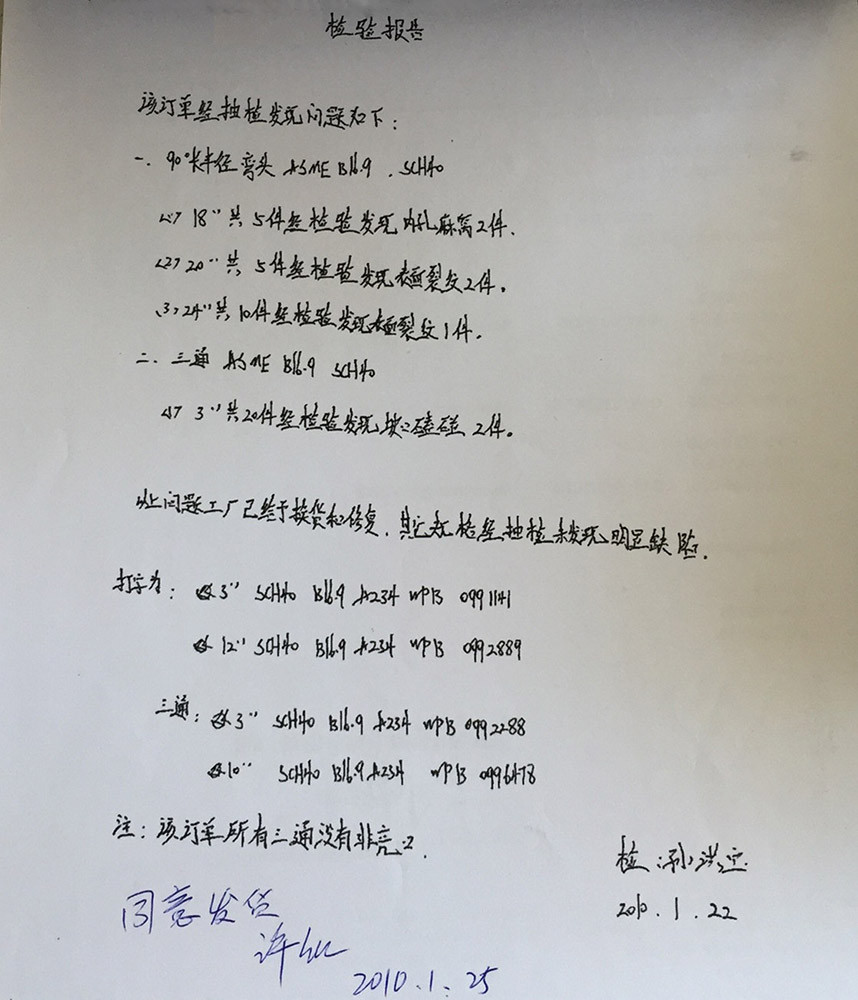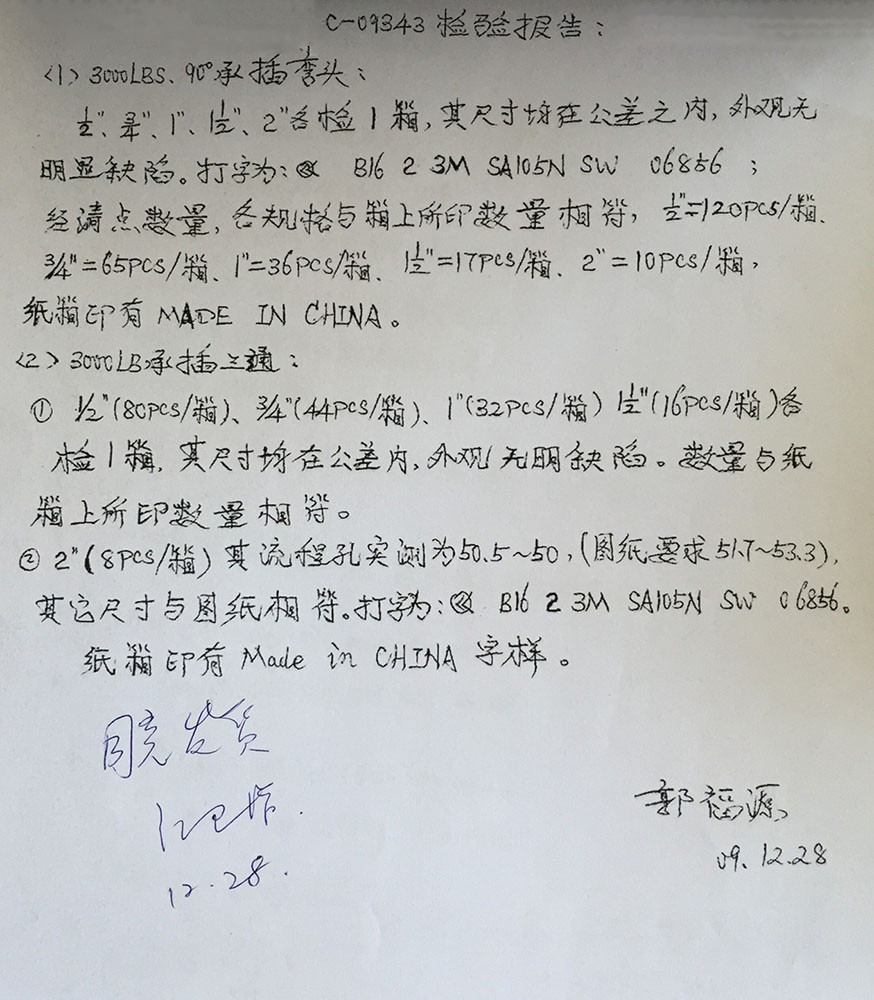 100% Test Before Shipping from 1992
We test all orders before shipping from the beginning of our company. We find one test report in 2009 which mentioned one flange real thickness is 20.1mm and standard in the drawing is 20.8mm, 0.7mm difference. Our quality inspector asked worker: please change. After the worker change the flange, the goods could be shipped to the customer. Every order was tested carefully and trouble-free to our customers.